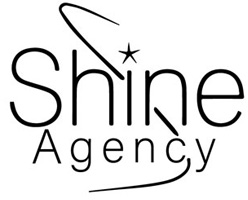 At Shine Agency, we have an experienced and dedicated team whose aim is to find the highest quality bookings for our Artists, and provide outstanding service to our Clients.
Shine Agency represents Principal, Commercial, & Voice Artists, and Background Performers.
We are honoured and inspired to represent top Artists, who always bring their BEST!
Preference will be given to established Actors and new Actors who have recently completed a recognized professional training program.
If you wish to be considered for representation, Principal/Commercial & VO please submit your headshot, resume, cover letter, and demo reel to:  [email protected]
Background Performers, please submit your headshot and cover letter to:  [email protected]
Kelowna Office
Kelowna B.C.
Canada

P. 250-718-5819