The following is a list of things you should take note of when joining our agency. These tips will help you along your way.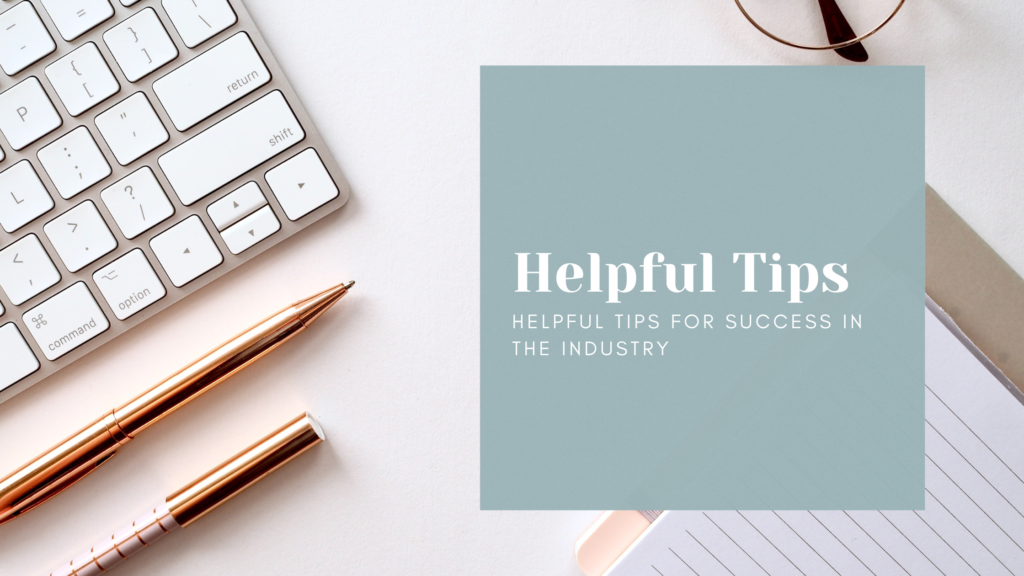 Some helpful tips for Actor success in the industry!
The importance of first hand experience
If you are starting your Acting career, it is recommended that you do BACKGROUND work. If you are available for the dates and are interested, be sure to check off that you will do background. The money isn't amazing, but you could always be upgraded, and it is always better to be working than not to be.
Updated Headshots and Resume
If you don't have an updated RESUME and HEADSHOT, this immediately needs to be changed. You wouldn't give out a business card from your previous job, so treat your resume and headshot the same. Please don't forget, you will need both of these for EVERY audition you go to, and just to be safe please bring a set to callbacks as well.
Payment through your Agent
If you ever receive a CHEQUE that is not from us but rather from a production company please contact us immediately, do not deposit, instead please send it to us. The way Shine Agency accounting is run is that we accept all cheques on your behalf, this allows us to contact production if money is missing or delayed. It makes it very difficult to chase down missing money if you have cashed a cheque that has not been cross referenced with our records and invoices. If you have any questions regarding payment please contact your agent.
Pinned vs. Hold vs. Shortlisted
Being PINNED / Put on HOLD/ or SHORTLISTED are all the same. It means casting is really interested in you and wants to be sure that you are secured and available for shoot dates. When you are ON HOLD you need to keep your look the same, if you have a beard, don't shave it; If you have long hair, don't cut or colour it. Casting will be expecting you to look the same as you did in the room.
If you are HELD/SHORTLISTED/PINNED, we will do our best to find out all information possible but often Casting is working with Producers who aren't giving them all the information either. We will always advise you as soon as we are aware if you have been booked or released. Unfortunately, this isn't always as quickly as we would all like.
Touch base after your booking!
Please take a moment to email us after your days on set… We would love it if we received an email confirmation of your hours, how the day went for you, and any questions or concerns you may have. By emailing us after your day on set, it can help us when it comes time to be sure you are paid correctly and allows us to deal with any production situations if one should ever arise. This is ultra important on NON UNION jobs where we are not provided with time sheets. Of course, as always, don't forget to sign in and out at all times.
Know your measurements!
Please be aware of your sizes (and measurements) and have them handy when at auditions. Please take a moment to measure yourself, if necessary write it all down and take this with you to auditions. It will only make casting HAPPY and IMPRESSED with how organized you are. This will show them how easy you will be to work with and you never know what that could mean. Bottom line, we want our Shine Agency Team to be known for their organizational and professional manners, not the ones who don't know their sizes and are wasting castings precious time.
BE EARLY!!!
We constantly receive phones calls about people running late. We all know how crazy the city is with traffic and construction, but do not allow for this to be an excuse. Please allow time for all of the crazy drivers and untimely construction, leave earlier than anticipated to ensure you will be not only on time, but early for your audition. Remember as with everything you do with casting, you are a member of Shine Agency and therefore are representing us.
A Couple More Reminders…
We have no control over auditions times – we wish we did but it's just not the case
Please keep us informed of your vacations etc. A quick email with the dates is all we need
Please keep us aware of anything needed to be added to your resume of if any changes need to be made
Please get your Shine Agency Info Sheets to us as quickly as possible. This is so we can be better informed when submitting you for projects
If you do get a CALL BACK, please take a headshot and resume again, also please wear what you wore to the first audition.
Most importantly, go into the audition and have fun, this is supposed to be enjoyable!